Our congratulations and appreciatios go to  Ray Sivirián musician, author of this beautiful song dedicated to his hero, Father Kino. Ray has authorized us to publish it on our website!!
Thank you Ray
---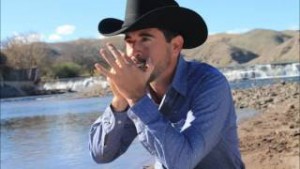 Hi, may God keep you well!
I was helped in sending this mail by the major seminary in Hermosillo, Sonora Mexico,  I hope it could reach the addressee.
My name is Ray Sivirián, I'm a musician and composer born in these lands and then also admirer of Father Kino. For this very reason, reading the biography of Kino and his missionary life here in Sonora Mexico, I was inspired to write a song that I send here.
I am at your service in Hermosillo, Sonora Mexico.
Ray Sivirián
---
You can find the song on Youtube at the following link, called "El Ropa Negra" (The Black Robe)
---
These are the lyrics of the song